Boissevain's Museums
To book your tour at one or more of Boissevain's museums, contact Turtle Mountain Community Development Corporation by phone or email: Phone number: 204-534-6303 Phone number: 204-534-6662 Email address: tmcdc@boissevain.ca
Beckoning Hills Museum: Look at life through the eyes of a prairie pioneer.
The Railway Museum: An award-winning model railway collection.
Irvin Goodon International Wildlife Museum: A collection of full-mount animals set in interactive, natural scenes.
Moncur Gallery: The history of Aboriginal peoples of the area reaching back 11,000 years.
The Boissevain Legion Heritage Display
Elgin & District Historical Museum
Housed in the 1903 Canadian Bank of Commerce Building on Main Street, Highway #23. There you will find the Military Memorial, a large collection of military pictures, uniforms and artifacts from World War I and II, as well as information of service men and women from the district.
Hartney: The Hart-Cam Museum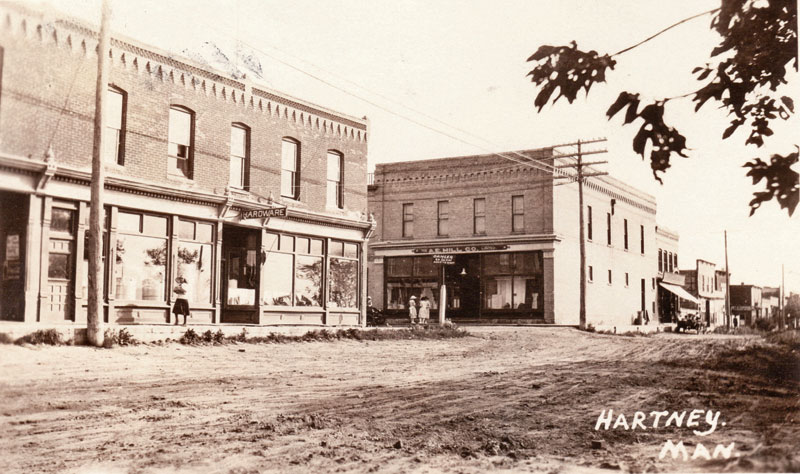 310 Poplar Street
Regular Hours: July and August
Off Season Hours: By appointment

Our beautiful museum is the way it is through the effort of volunteers and the people of Hartney, and surrounding area.
All items in the museum have been either loaned or donated by the generous people amongst us.
If you would like to contribute in any way, stop by or call one of the following:
Pat Phillips: (204) 858-2127
Eleanor Vandusen: (204) 858-2064
Killarney Museums
The J.A.V. David Museum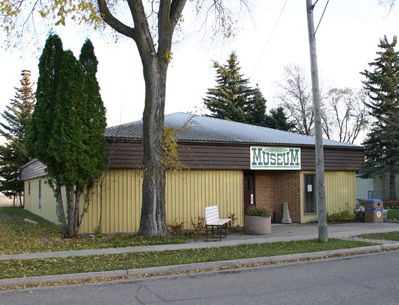 414 William
Killarney MB R0K 1G0
Primary Phone: 204-523-7325
Admission: By donation

Regular Hours:
July 2nd- August 28th, Closed on Mondays
10AM – Noon & 1 – 5PM
More info…


Turtle Mountain Flywheel Club Museum
The Turtle Mountain Flywheel Club Museum boasts having the largest collection of stationary engines in Manitoba? And their array of tractors, machinery and trucks has a story attached to each piece.
Heritage Home for the Arts
The Killarney Turtle Mountain Arts Council (KTMAC) provides opportunities for Killarney citizens of all ages to enjoy and participate in the arts and cultural activities of our community,
More info…

Melita: The Antler River Historical Museum

41 Ash Street
Melita MB R0M 1L0
Website: www.melitamb.ca
Admission: family friendly; Annual Family Membership $20 with unlimited visits.
Individual daily pass $5.00 per person.

About the Museum:
The Antler River Historical Society is a treasure of artifacts and exhibits from southwestern manitoba. The Museum is housed in a 7000 square foot, yellow brick, two-storey building, domed with an octagonal bell tower. The building itself operated as the Melita School from 1884 to 1972.

Adjacent to the Antler River Historical Society, is the A.F. Jensen Trophy Room. This building houses exhibits from Mr. Jensen's many hunting trips to Africa. (CLOSED TEMPORARILY)

More Info…

Waskada Museum

Railway Ave
Waskada MB R0M 2E0
204-673-2401
Website: www.waskada.ca/pages/Museum.htm
Regular Hours:
Seven days a week: July and August
Off Season Hours – by appointment
http://www.waskada.org/visitors/museum/

More Info…
Heritage Displays
Many communities have well considered Heritage Displays, and although they many not be incorportated, and may even be private collections, they serve some of the same functions as Museums. They are worth a visit.

The Coulter Park Heritage Displays
Coulter Park, at the junction of South Antler Creek and the Souris River, northwest of Coulter, features a large Interpretive Sign, the Alfred Gould House, the Fraser Cabin, a paddlewheel from the Empress of Ireland and more…

Info…
The Deloraine-Winchester Historical Society Displays
This group therefore aims to create interest, facilitate discussion, share information and organise events pertaining to the historical heritage of Deloriane-Winchester. Visit Deloraine's Heritage Park and stroll past the Elevator Display beside the municipal Building.

Info…
Goodlands Heritage Park
See the bell from Lennox School and an Interpretive Sign celebrating the nearby Nestibo Coal Mine.

Info…
Holmfield Heritage Dislplays
Stroll by several historic buildings, including the Harrison Mill. Visit the Bank of Toronto Vault display.

Info…